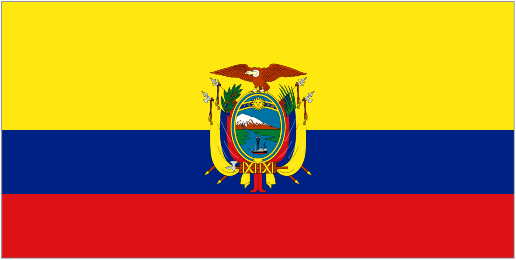 I flipped through my "visitors to my Blog" yesterday and the 156th country (the latest) to visit my Blog was from Ecuador. Thanks buddy... Hope you've enjoyed the stuff I've written recently..
Let's learn something about the country of
ECUADOR:
GEOGRAPHY:
Ecuador, about equal in area to Nevada, is in the northwest part of South America fronting on the Pacific. To the north is Colombia and to the east and south is Peru. Two high and parallel ranges of the Andes, traversing the country from north to south, are topped by tall volcanic peaks. The highest is Chimborazo at 20,577 ft (6,272 m). The Galápagos Islands (or Colón Archipelago: 3,029 sq mi; 7,845 sq km), in the Pacific Ocean about 600 mi (966 km) west of the South American mainland, became part of Ecuador in 1832.