recent photo on Feb 16th 2012.
From Wikipedia:
Benalla College
is a state secondary college located in the regional town of
Benalla
which is located on the Hume Highway in central
Victoria
, on the Melbourne to Sydney Highway, 180 km north-north-east of Melbourne.
It was one of the first high schools established in Victoria by the government.
Benalla College has two campuses: the Faithfull Campus and the Dunlop Campus. The Faithfull campus houses the students from Years 7 - 10 and is located on the site of the former Benalla Technical College. The main office and administration activities occur on the Faithfull campus. The VCE campus, known as the Dunlop Campus, is named after
Sir Edward 'Weary' Dunlop
, and is located at the former Benalla High School site on Barkly Street.
The School was founded in 1912 as Benalla High School. In 1994 it amalgamated with the Benalla Technical School to form Benalla Secondary College. Later, it was renamed Benalla College.
OFFICIAL WEBSITE:
Welcome to the Benalla College website. We are a dual-campus secondary school, catering for students from Years Seven to Twelve. Year Seven to Ten students undertake most of their learning on the Faithfull Campus while Year Eleven and Twelve students are based at the Dunlop Campus. We also have a school camp nestled on the banks of Lake Nillahcootie.
Our 550 students undertake many and varied learning programs. On any given day the students will be in our hairdressing salon or kitchens, out of school on vocational learning programs and camps, undertaking experiments in the science laboratories, creating artwork or music, competing in sporting events and more.
Benalla College is part of an Education Regeneration project which will see ourselves, along with the three state primary schools in Benalla, become One Learning Community in 2013. We already work closely to ensure a high-quality and seamless education for young people from Prep to Year Twelve. Our aim is to increase and improve the opportunities for babies and toddlers prior to school entry, and well beyond the school years. A firm of architects is currently working with all four schools to masterplan the picture of what education will look like for the future in Benalla.
Enjoy looking through our website, and please contact us for any further information. We are very proud of our school and look forward to discussing any of our programs with you.
Faithfull Campus Years 7 - 10
Faithfull Street, Benalla, Victoria, 3672

Telephone: 0357612777
Absence Hotline: 0357612810
Facsimile: 0357624076

Dunlop Campus Years 11-12
Barkly Street, Benalla, Victoria, 3672

Telephone: 0357612888
Absence Hotline: 0357612810
Facsimile: 0357625276
Some photos:
one street town of Benalla
Benalla College performing..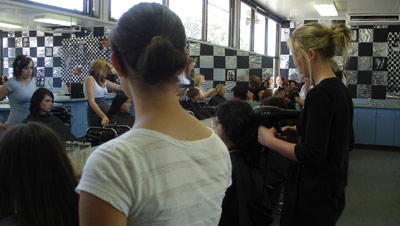 If everything goes well according to schedule, 12 students and 5 teachers of SMK Derma will be in Benalla College

,

Australia soon....